We're happy to bring you a new build of AdSphere with several new features.
Share Reports & Filters
Now you can share AdSphere reports and filters with your business colleagues.  Click below image for video tutorial

Search by TFN/800 or URL
Have you ever wanted to search for creatives/brand by toll free number or URL?  Now you can!  Click below image for video tutorial
UPDATE 6/4/19 – Instead of requiring 4 characters, the URL search now works with a minimum of 3 characters.   New columns for TFN and URL have been added at summary report level.  Video below has been updated. 

Download Thumbnail Views
Now when viewing a thumbnail image, you can download a .jpg file on the fly!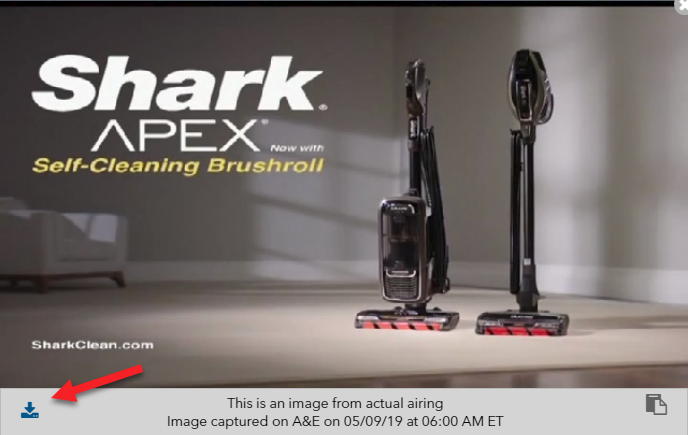 Global Search "View All" creative reports now include airing counts.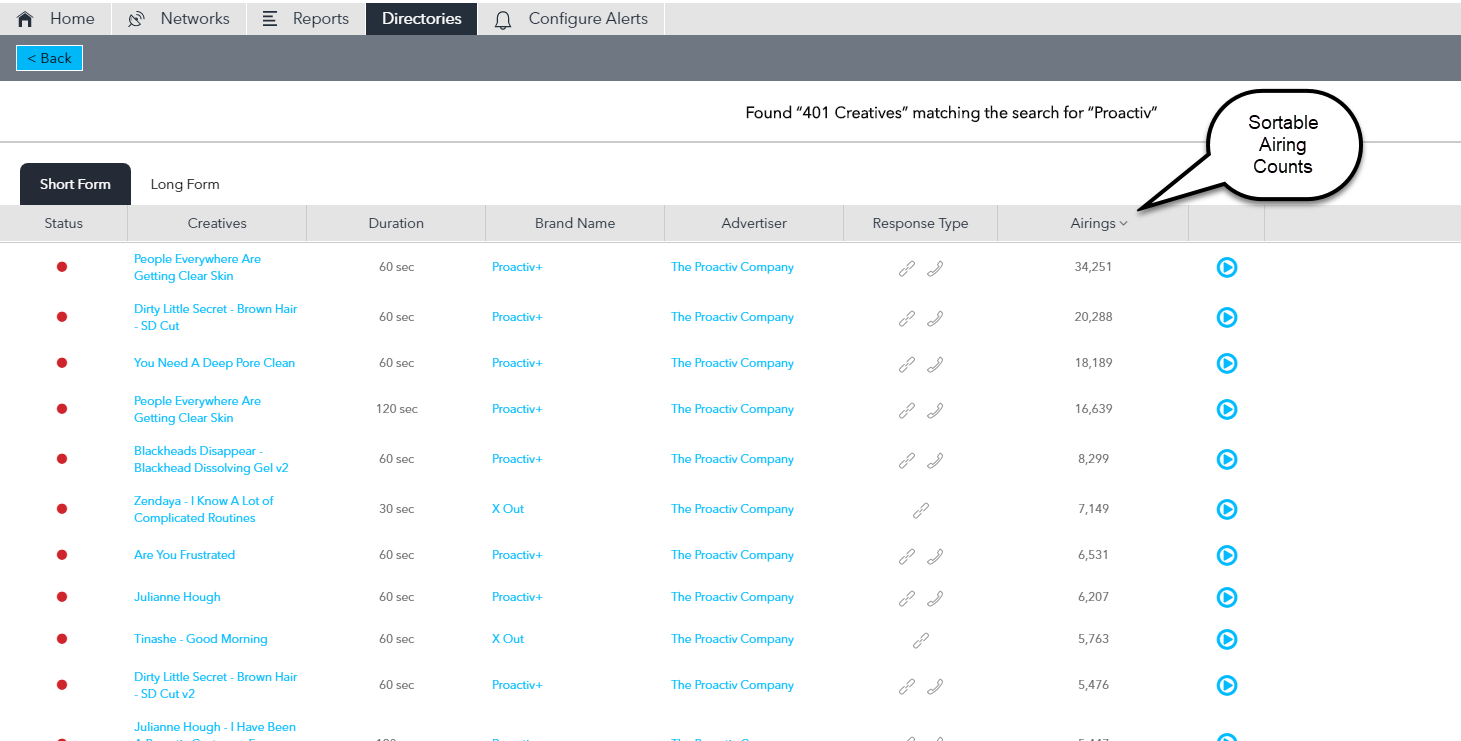 Configure Alerts page now shows full category / sub-category description for each alert.

Enhancement to Video and Thumbnail descriptions.
When you play a video from Network Log View, the date/time will be shown in broadcast time and we've added the brand and creative name to the text description.  Similarly, when you output an airing detail report in broadcast day, the video links will show broadcast date/time.  In all other instances, the video descriptions will indicate calendar date/time.  We hope these new descriptions will help to reduce confusion!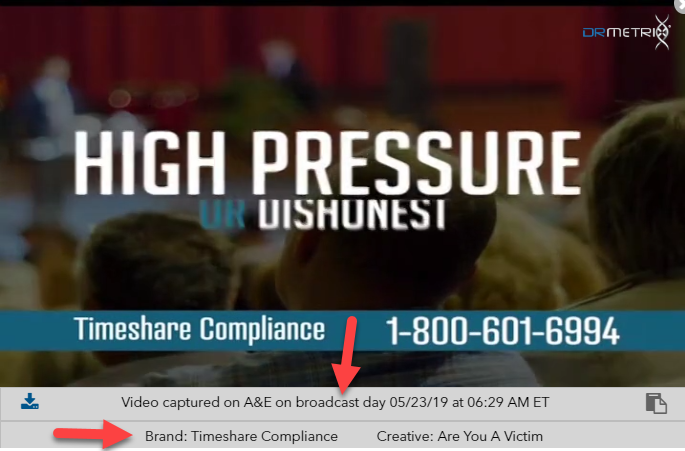 In addition to the above features, this new build addresses various bug fixes and areas of performance optimization.
Please do let us know if you discover any new bugs with this build so we can quickly squash them!!