We discovered today that users who are using a google chrome extension by the name of Adblock are running into issues with AdSphere crashing.  We are researching this issue but recommend that you exempt drmetrix.com using the available options for the Adblock plugin as shown below:
Look for the plugin icon which is a thumbs up hand in a green circle and click it.  Then find and click "Options".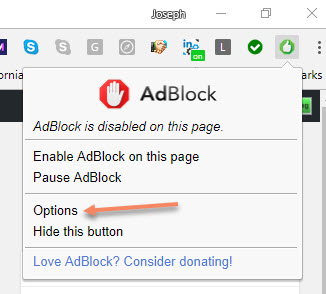 Click on Customize, then click on "Show ads on a webpage or domain" and enter in "drmetrix.com" and click OK!
This should resolve the issue.   (The last image shows how the exclusion should appaer).  Please report any problems to [email protected]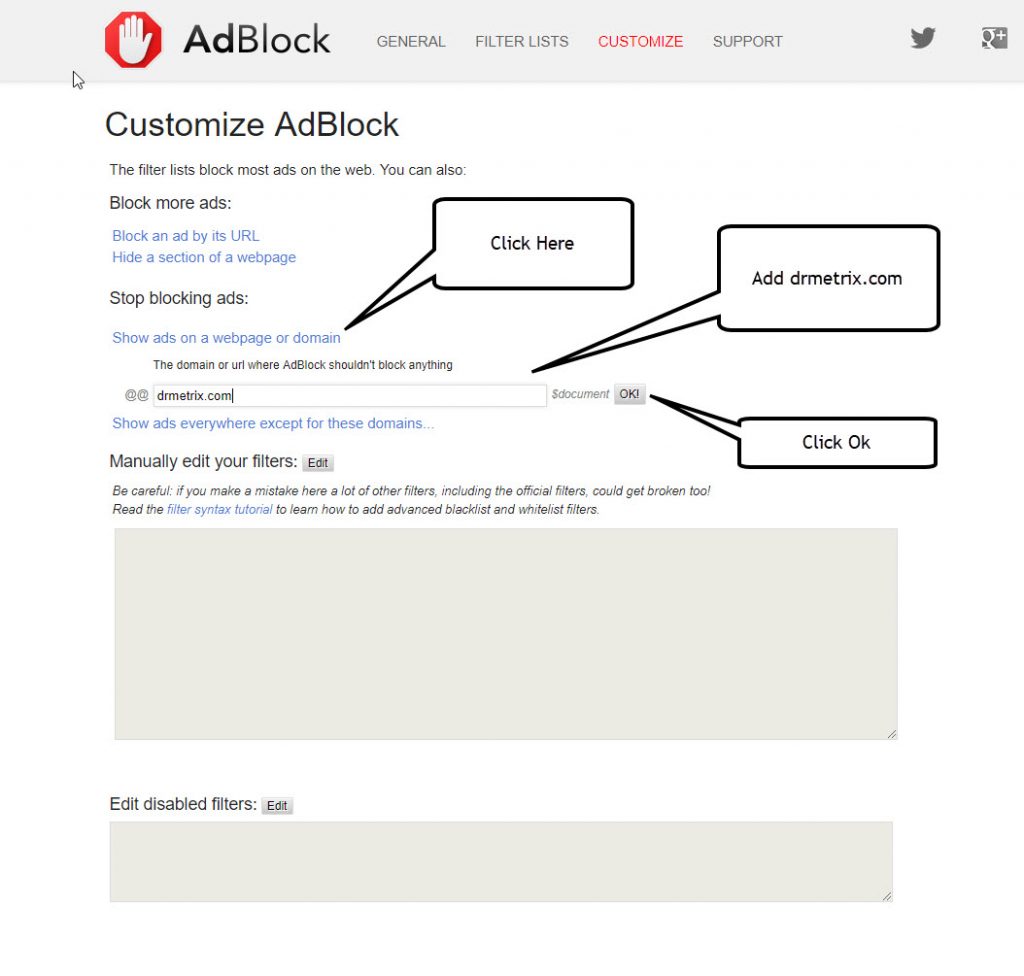 T